Consultancy Services for WASCO Non-Revenue Water Reduction Advisory Services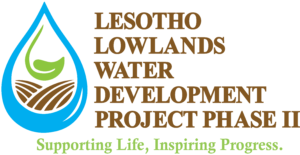 REQUEST FOR EXPRESSIONS OF INTEREST
(CONSULTING SERVICES – INDIVIDUAL CONSULTANT SELECTION)
Kingdom of Lesotho
Lesotho Lowlands Water Development Project II
Credit No.: 6403 and 6402   
Assignment Title: Consultancy Services for WASCO NRW Reduction Advisory Services
Reference No.: LLWDP/C/19 B
The Kingdom of Lesotho has received financing from the World Bank toward the cost of the Lesotho Lowlands Water Development Project II and intends to apply part of the proceeds for consulting services.
The consulting services ("the Services") include assistance to Water and Sewerage Company (WASCO) for reduction of Non-Revenue Water (NRW).
The overall objective of the technical assistance is to work closely with the WASCO NRW team to:
Identify key NRW reduction initiatives that will be implemented with available funding in Hlotse, Maputsoe and Maseru.
Identify key NRW reduction initiatives, together with DRC and or PIU, that will be implemented in Hlotse and Maputsoe.
Develop indicative estimated projections of water balance and KPIs for the duration of the assignment in the target areas.
Develop projected financial analysis of NRW reduction program for the target areas
Identify key role players to assist with the implementation of the strategy and their responsibilities
Define WASCO NRW capacity building during the duration of the project
Provide input on NRW measures for existing and new infrastructure designs to ensure optimal levels of NRW are maintained through an effective maintenance system in Hlotse and Maputsoe.
Recommend effective implementation model for Maseru NRW reduction program.
Develop specifications for any resources/equipment, e.g., leakage detection equipment, flow and pressure data loggers, bulk meters, real time water level and pressure monitoring equipment, etc. that may be required in execution of the NRW reduction strategy.
The TA, jointly with WASCO NRW Unit shall undertake scheduled sites inspections including inspecting any necessary remedial works.
Carry out frequent communication with NRW Unit, by either email and or phone, to ensure successful implementation of the project
Advice and provide inputs on required reports, e.g., progress reports, M&E reports, etc.
It envisaged that this assignment will be completed in twenty (20) months from the date of signing the contract which will be in the first week of December 2022.
The detailed Terms of Reference (TOR) for the assignment can be found at the following website: www.llwdp.co.ls/tenders. or can be obtained at the address given below or by email to [email protected]
Lesotho Lowlands Water Development Project II
788/9, Fairview Avenue,
Lower Thetsane, Maseru
Kingdom of Lesotho.
The Ministry of Water now invites eligible consulting firms ("Consultants") to indicate their interest in providing the Services. Interested Consultants should provide information demonstrating that they have the required qualifications and relevant experience to perform the Services. The shortlisting criteria are:
The candidate should have a degree in civil or water engineering and 15 years' experience in design, construction, and operation of urban water supply infrastructure. The candidate should demonstrate knowledge of management of non-revenue water. The candidate should have worked on and completed a minimum of two (2) similar assignments before. The candidate should be a registered member of a recognized, relevant, and acceptable engineering body. Experience working with public water utilities in Southern Africa will be a distinct advantage and will be assessed during evaluation.
The level of engagement is 20 months of both online and on-site support particularly during evaluation and construction phase of the project. The consultant will provide any ad-hoc support by email and phone in between visits to the country.
The contract to be entered into will be a time-based type for fees. It will also provide for reimbursables for expenses incurred by the consultant in executing the contract. The consultant's proposal shall show separately, daily rates under consultant's fees, and a list of priced reimbursables (expenses to be reimbursed, e.g., travel, accommodation, etc.)
The attention of interested Consultants is drawn to Section III, paragraphs, 3.14, 3.16, and 3.17 of the World Bank's "Procurement Regulations for IPF Borrowers" July 2016 as amended from time to time, setting forth the World Bank's policy on conflict of interest in addition, please refer to the following specific information on conflict of interest related to this assignment: paragraph 3.17 of the Procurement Regulations.
A Consultant will be selected in accordance with the Individual Consultant (IC) method set out in the Procurement Regulations.
Further information can be obtained at the address below during office hours 0900 to 1700 hours Lesotho time
Expressions of interest must be delivered in a written form to the address below in person, or by e-mail in a readable format (WORD or PDF) by October 28, 2022 at 1500 hours Lesotho time.
Attn: Procurement Office
         Lesotho Lowlands Water Development Project II
         788/9, Fairview Avenue,
         Lower Thetsane, Maseru
         Kingdom of Lesotho.
Tel: (+266) 22 32 4555
E-mail: [email protected]
Attached Files
File
REoI - Non Revenue Water_Implementation of Strategy.pdf