OFFICE CLEANER (2 Positions)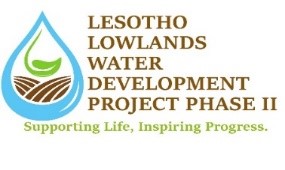 VACANCY ANNOUCEMENT
BACKGROUND INFORMATION
The Government of Lesotho, through the Ministry of Water, is the process of establishing a Project Implementation Unit (PIU) to oversee implementation of the Lesotho Lowlands Water Development Project Phase 2 (LLWDP II). The main objective of LLWDP II is to provide access to water supply and sanitation services, and improve reliability and sustainability of water supply in Zones 2&3 (Hlotse and Maputsoe) in the North of Lesotho, and Zones 6&7 (Mafeteng and Mohale's Hoek) in the South.
The Project has the following vacancies:
OFFICE CLEANER (2 Positions)
Job Summary
The Office Cleaner will be responsible for ensuring cleanliness of the working space and safety of cleaning equipment.
Duties and Responsibilities
Maintain Office Cleanliness
Sweeps thoroughly all offices and corridors allocated to you to ensure their cleanliness on daily basis.
Dusts all office furniture and office equipment as well as walls and windows to ensure tidiness.
Washes windows and other office dishes as and when required.
Empties all waste baskets twice a day, in the morning and afternoon, and when necessary to avoid accumulation of waste.
Cleans both male and female toilets daily to keep them tidy.
Ensures cleanliness of meeting room (boardroom) on daily basis.
Ascertains that the meeting room is warm in winter and cool in summer depending on equipment used in the room.
Prepares refreshments as and when meetings are held.
Washes dishes after meeting.
Safe Keeping of all Cleaning Materials
Ensures that all cleaning materials allocated to you are kept safe.
Collects cleaning materials from Procurement unit every time when needed.
Ascertains that the protective clothing is used properly and is kept safely after work.
JOB SPECIFICATION
Standard 7 Certificate
Must be mentally and physically fit
Terms of the Assignment and Duration
Successful candidates shall be engaged on a full-time basis for maximum period of 12 months with no possibility of renewal.
Submission of Applications
All applications accompanied by a detailed CV and certified copies of educational certificates should be emailed to nmachachamise@llwdp.co.ls or hand delivered to the address below on or before Friday the 12th March 2021.
Lesotho lowlands Development Project-Phase II
House No.788/789, Fairview Avenue,
Lower Thetsane, Maseru
Disclaimer: Only shortlisted candidates will be contacted.
Attached Files