REQUEST FOR EXPRESSIONS OF INTEREST (CONSULTING SERVICES – INDIVIDUAL CONSULTANT SELECTION)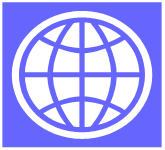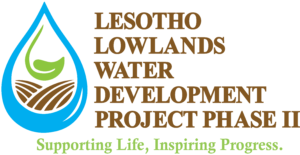 Kingdom of Lesotho
Lesotho Lowlands Water Development Project II
Credit No.: 6403 and 6402
Assignment Title: A sanitation discipline specialist with extensive experience in regional sanitation planning, sanitation infrastructure development and associated skills.
Reference No.: LLWDP/C/20
The Kingdom of Lesotho has received financing from the World Bank toward the cost of the Lesotho Lowlands Water Development Project II and intends to apply part of the proceeds for consulting services.
The consulting services ("the Services") include to assistance to the Ministry of Water by producing the Terms of Reference for Sanitation Technical Assistant who will develop the National Sanitation and Hygiene Strategy and the action plan that will guide the implementation of the policy, and ultimately of sanitation and hygiene services in Lesotho in line with the draft Revised Water and Sanitation Policy, Long-term Water and Sanitation Strategy (2016) as well as related strategies from other institutions.
The Consultant is also expected to take into consideration the following and other issues concerning legislature, social and institutional arrangements when developing the TORs:
a) National Decentralisation Policy under Local Government Act which entails decentralised policing and regulation of sanitation related services under local governance.
b) Need to establish a centralised Sanitation Information Management system for capturing and analysis of sanitation data that is essential in the National Strategic Development endeavors.
c) Sanitation services should be accessible to all, therefore any hindrance towards its access should be identified and solutions devised towards development of an enabling environment that will encompass all societal groups focusing mainly on the marginalised.
d) Industrial sewerage, domestic sewerage and on-site sanitation systems all have different treatment requirements, and each should be accorded different special attention.
e) For urban and peri-urban centres, Citywide Inclusive Sanitation Approach should be the basis of Sanitation Master Plans while in the rural areas, the focus should mainly be on overall elimination of Open Defecation, ease of access to safe sanitation, hygiene awareness, Behavioural Change and strengthening of village WASH Committees.
f) The action plan should focus on sanitation services along the entire service chain – access, containment, emptying, transport, treatment, final disposal/reuse. This will entail defining the roles of existing stakeholders, be either public or private in each step and identifying any challenge along the service chain and possible mitigation measures.
g) With environmental protection in consideration, adequate care should be taken to prevent contamination of local and adjacent water resources, thus different sanitation types and technologies may be applicable to different hydrogeological conditions.
h) Lesotho Electricity and Water Authority (LEWA), the regulatory authority on water and electricity services provision, is currently drafting the law on sanitation services regulation in which case they will be the custodians. The consultant is required to familiarise him or herself with these developments and take them into consideration when drawing up the TA's TORs.
It envisaged that this assignment will be completed in six (6) weeks from the date of signing the contract which will be in the first week of November 1, 2021.
The detailed Terms of Reference (TOR) for the assignment can be found at the following website: www.llwdp.co.ls/tenders. or can be obtained at the address given below or by email to mrabolinyane@llwdp.co.ls.
Lesotho Lowlands Water Development Project II
788/9, Fairview Avenue,
Lower Thetsane, Maseru
Kingdom of Lesotho.
The Ministry of Water now invites eligible consulting firms ("Consultants") to indicate their interest in providing the Services. Interested Consultants should provide information
demonstrating that they have the required qualifications and relevant experience to perform the Services. The shortlisting criteria are:
The candidate must have a Master's Degree in Civil or Environmental Engineering or Master's Degree in Public Health or Master's Degree in Sanitation Engineering and a minimum of 20 years international managerial experience and adequate experience in the field of strategic sanitation planning, and in designing of sanitation facilities, including on-site sanitation and wastewater treatment facilities.
1) Should have worked extensively with local governance structures in Capacity Building regarding Water and Sanitation development projects.
2) Should have a good understanding of institutional settings in Southern Africa region as they relate to urban and rural services.
3) Should have good computer knowledge, report writing and communication skills.
4) Should be familiar at least one data management software and be in position to demonstrate its effectiveness.
The contract to be entered into will be a lump-sum remuneration type. The price built up will be as stipulated in the financial forms to be provided with the Request for proposals .
The attention of interested Consultants is drawn to Section III, paragraphs, 3.14, 3.16, and 3.17 of the World Bank's "Procurement Regulations for IPF Borrowers" July 2016 as amended from time to time, setting forth the World Bank's policy on conflict of interest in addition, please refer to the following specific information on conflict of interest related to this assignment: paragraph 3.17 of the Procurement Regulations.
A Consultant will be selected in accordance with the Individual Consultant (IC) method set out in the Procurement Regulations.
Further information can be obtained at the address below during office hours 0900 to 1700 hours Lesotho time
Expressions of interest must be delivered in a written form to the address below in person, or by e-mail in a readable format (WORD or PDF) by November 2, 2021, at 1500 hours Lesotho time.
Procurement Office
Attn:  Motlatsi Rabolinyane – Procurement Specialist
          Lesotho Lowlands Water Development Project II
          788/9, Fairview Avenue,
          Lower Thetsane, Maseru
         Kingdom of Lesotho.
        Tel: (+266) 22 32 4555
        E-mail: mrabolinyane@llwdp.co.ls with a copy to mdaemane@llwdp.co.ls
Attached Files
| File | Action |
| --- | --- |
| Sanitation_Planning Consultant Terms of Reference.pdf | Download |