REQUEST FOR QUOTATION (RFQ) # LLWDP/G/01 FOR PURCHASE OF PROJECT FLEET VEHICLE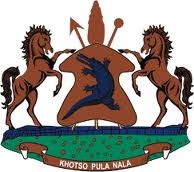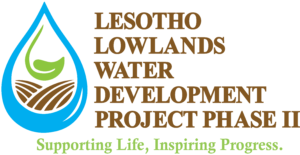 Ministry of Water
Water Commission
Lesotho Lowlands Water Development Project II (LLWDP II) Specific Procurement Notice
Request for Bids - Goods
(One-Envelope Bidding Process)
Country: Kingdom Lesotho
Name of Project: Lesotho Lowlands Water Development Project II (LLWDP II)
Credit No.: 6402 and 6403
RFB Reference No.: LLWDP/G/01
The Kingdom of Lesotho has received financing from the World Bank toward the cost of the Lesotho Lowlands Water Development Project II (LLWDP-II) and intends to apply part of the proceeds toward payments under the contract for Supply and Delivery of 14-Seater Bus for the LLWDP II.   For this contract, the Borrower shall process payments using the Direct Payment disbursement method, as defined in the World Bank's Disbursement Guidelines for Investment Project Financing, except for payments, which the contract provides to be made through letter of credit.
The Ministry of Water now invites sealed bids from eligible bidders for The Supply and Delivery of 14-Seater Bus for the LLWDP II as follows.
| | | |
| --- | --- | --- |
| N° | Item | Quantity |
| 1 | 14-Seater Bus |         1 |
Specification
Item
Minimum Requirements
Engine and Transmission:
2.5 Diesel engine four cylinder Transmission - Manual 5-speed
Steering wheel:
Hydraulic power steering
Colour:
white
Transmission configuration:
5-speed manual
Wheels and tyres:
Wheel type – Steek Wheel, Tyre size - F:195-R15Steel /R: 195-R15 Steel

Spare Tyre: 195-R15Steel

Anti-lock Braking System (ABS)
Yes
Interior, comfort and convenience:
The following are the minimum requirements; Seating capacity 14, Power steering -  With check valve to reduce ground shock, Power Socket Front - 12V, Reverse Camera,  Display Audio with Door Ajar Warning
Ventilation:
Manual Air conditioner,
Electrically adjustable windows:
Front
Exterior mirrors:
Electrically adjustable
Glass:
Privacy glass, rear side and back windows
Instrumentation:
Multi-function information display:

Outside temperature
average fuel consumption
 instantaneous fuel consumption
average vehicle speed
elapsed time
drivable distance
Radio tuner with CD player front loader, Bluetooth, DVD, Aux and USB port

Seats:
Leather in subdued colour
Ground Clearance (mm)
180
Steering wheel cover:
Leather in subdued colour
Safety and Security:
-Driver and passenger airbags, -Front fog lights,

-Wireless Door Lock

-Immobiliser

Fuel tank (litre)
70
Smash and Crab
Yes
Warranty
3 years / 100,000km
Bidding will be conducted through a Request for Quotation (RfQ) as specified in the World Bank's "Procurement Regulation for IPF Borrowers" July 2016, Revised November 2017 and August 2018 (Procurement Regulations) and is open to all eligible bidders as defined in the Procurement Regulations.
Request for Bids Documents will be available for free download from Friday September 24, 2021, at the official project website: www.llwdp.co.ls/opportunities. Interested eligible bidders may obtain further information from LLWDP II, contact Motlatsi Rabolinyane e-mail: mrabolinyane@llwdp.co.ls  cc: Matumelo Daemane e-mail: mdaemane@llwdp.co.ls .
Bids must be delivered to the address below on or before 10:00 am on Friday October 8, 2021. Electronic Bidding will not be permitted. Late bids will be rejected. Bids will be publicly opened in the presence of the bidders' designated representatives and anyone who choose to attend at the address below at 10:00 am on Friday October 8, 2021
All bids must be accompanied by a Bid Security of LSL10,000.00 (Ten Thousand Lesotho Loti) in a form of a Bank Guarantee.
The addresses referred to above are:
The Project Manager
Attn: Mr. Mathealira Lerotholi
Lesotho Lowlands Water Development Project II
House No. 788/789
Farview Avenue
Lower Thetsane
Maseru
Kingdom of Lesotho.
Attached Files
| File | Action |
| --- | --- |
| LLWDP_II_RFQ- Vehicles (003).pdf | Download |